How does CCTV affect anxiety?
Over the years whilst CCTV has become more of a must-have there have been many articles surrounding how CCTV affects anxiety in a negative way. People feeling as though they are being watched and feeling as though their privacy is being invaded.
There are however many people that CCTV helps in a completely positive way. If you are one of those people who feel anxiety when simply leaving your home unattended, or someone who triple checks the door when securing your home then CCTV would eliminate/limit those feelings of anxiety.
Unfortunately, when you don't have CCTV you can't avoid leaving your home without someone watching in case of burglary or vandalism. Your eyes can't be in two places at once and generally, people have to live normal lives including grocery shopping, getting exercise and seeing friends/family.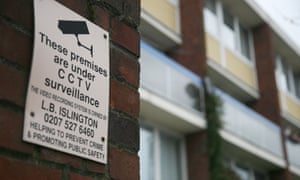 Securing your home
When securing your home, you can install locks and alarm systems but they aren't always 100% effective and burglars are getting smarter which makes it harder to secure your home fully.
CCTV cameras can be operated and viewed remotely via mobile devices which gives you an eye in the sky when travelling away from home. People use these cameras for multiple reasons including watching pets/children, monitoring their home and checking who is at the door before opening.
What is available?
There is a wide range of CCTV cameras available to those looking to secure their home. We at SURE24 provide a wide range from covert security, door chime alarms, 24hr segment timers and night vision. When it comes to security and CCTV, we are experts in the field and if we genuinely don't believe that our products would benefit you then we would tell you straight away.
If you are looking for a bigger unit to deter burglars from breaking in then you would be looking at dome cameras, driveway alarms, spotlights, timers, window alarms, door chime alarms, and even the cheaper alternative… decoy cameras. If you have any questions regarding the range of cameras and which would best suit you, simply call us on 01949 836990.
Things to note before buying CCTV
Before buying your first security camera, you need to think about what you will be watching and where you wish to position the cameras. You can connect cameras wirelessly using covert battery powered devices which can run either at a push of a button or can be set up with PIR sensors which set the device to run based on motion detection. We provide wireless devices that have full HD 1080p recording functions through recognised brands such as LawMate or KPC.
Posted in
News
By
Chris Bird