CHRISTMAS TIMER FESTIVE OFFER
FAKE TV VISUAL BURGLAR DETERRENT OVER THE FESTIVE PERIOD
Statistics show that burglaries are more likely to occur when a house looks empty. Don't give anyone the opportunity to make off with your Christmas Goodies.
This LED Fake TV uses a built-in computer to emit light with random variation of colour, brightness and flickering to simulate the real effect of your TV.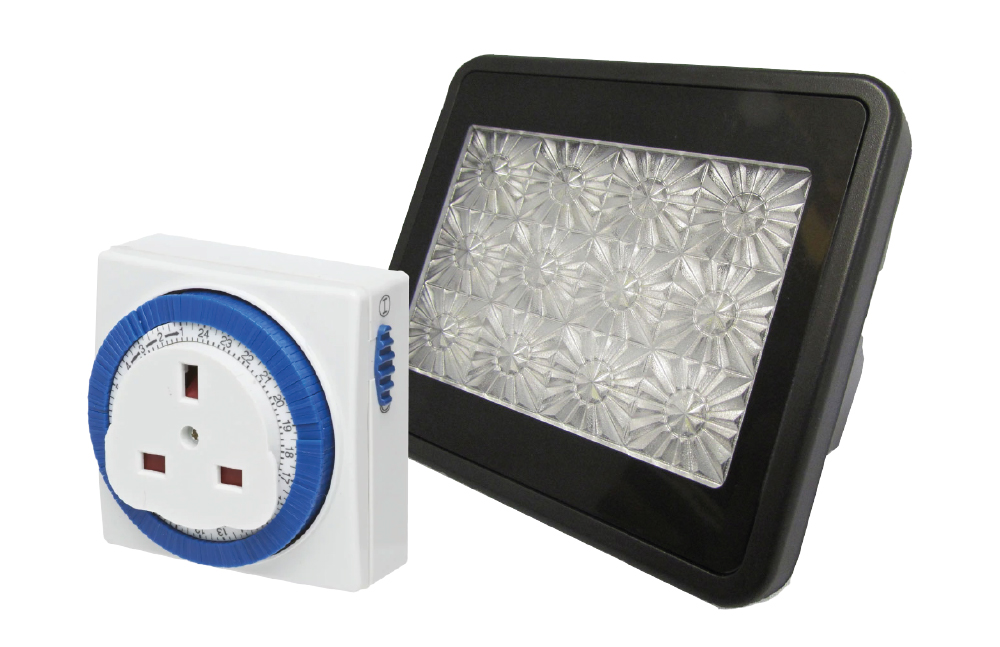 • Eco-friendly with low consumption to avoid the high running cost.
• Uses less power than a night light.
• Built-In Light Sensor and Timer
• Simulates scene changes, flickering, on-screen motion and colour changes. Always random and never repeats.
The Fake TV can be used with our TIMER SGTE-10 to turn off multiple times during the evening.
FESTIVE OFFER FAKE TV £7.50 each or two for £12.00
FESTIVE OFFER FAKE TV with Timer for £9.00
Posted in
News
By
Chris Bird