This is a guide for how to kit out your van, the SURE Transport way
Closed-circuit television (CCTV) is a TV system which will record audio and visuals on a privately maintained closed circuit. Closed circuits cannot be publicly accessed and the data these cameras are recording and transmitting will be stored on a hard drive / SD card inside of the digital video recorder (DVR). Recordings that are being captured are used mostly for the purposes of security and are in place to prevent theft, increase protection and deter vandalism.
If you are reading this then it's possible you are wanting CCTV for inside your van or similar vehicle and if this is the case then you will need to consider quite a few factors.
Factors to consider when buying vehicle CCTV
The first thing you need to consider is the placement and position of your camera, what are you looking to capture and where do you want the wires to run (if the DVR is hardwired into the cameras).

We recommend wired cameras as wireless cameras can come with a multitude of problems including loss of signal, weather intermittence, and lower image quality. If you are fitting a van which is particularly long then you may also encounter problems with front-facing cameras that are trying to transmit data to DVRs that are located at the rear of the vehicle.

The image quality is also affected with most wireless cameras offering lower resolution output and then on top of this, the visuals will be massively affected by weather conditions (which isn't great if you live in the United Kingdom).
Equipment we recommend
SURE can provide equipment to fit all budgets and applications, including top-of-the line British manufactured Timespace or a complete custom one-box solution. Every SURE Transport system is custom designed to meet your exact requirements and can be delivered to you at a time and place that suits you. Alternately we can arrange one of our expert installers to fit at any location in the UK.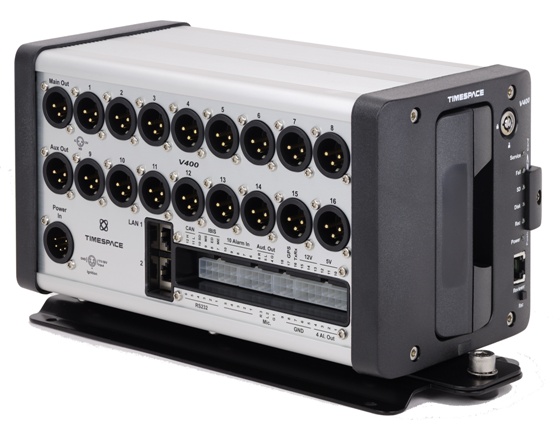 About SURE24
SURE are committed to offering the best possible surveillance and security products to our customers. With a strong link with Technical Support Units, the Police, Government Agency's, Private Investigators and the general public we can supply the best solution for any security related project.
By listening and responding to market requirements, SURE has earned its reputation for selling, developing and providing the right product at the right price. By combining its own design electronic and engineering resources with that of selected suppliers and key manufacturers across the world, SURE strives to keep at the forefront of technological know-how and introduce innovation across its product range.
Marler Haley's range of Display Stands
Display stands are a key ingredient to exposing your brand at a trade show, conference, job fair or any other event that requires your stand to do the talking. Pairing the right kind of exhibition stand with a good, solid design can speak volumes about your business and the products/services that you offer.
We offer a comprehensive range of display options to suit your every need. From pop up stands, banner stands to display boards and outdoor advertising, we have everything covered.
As a specialist in large format printing, we can print on a variety of materials including PVC, foam board and fabric to custom shapes and sizes. If you have a custom requirement, please contact us for a quote today.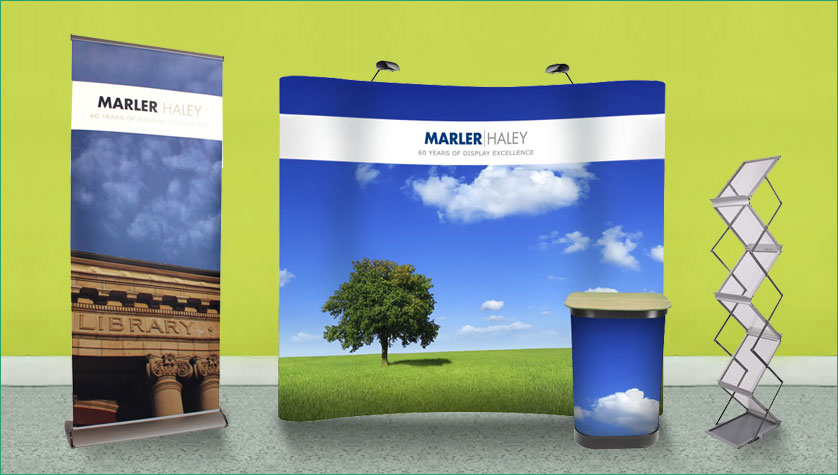 Posted in
News
By
Chris Bird